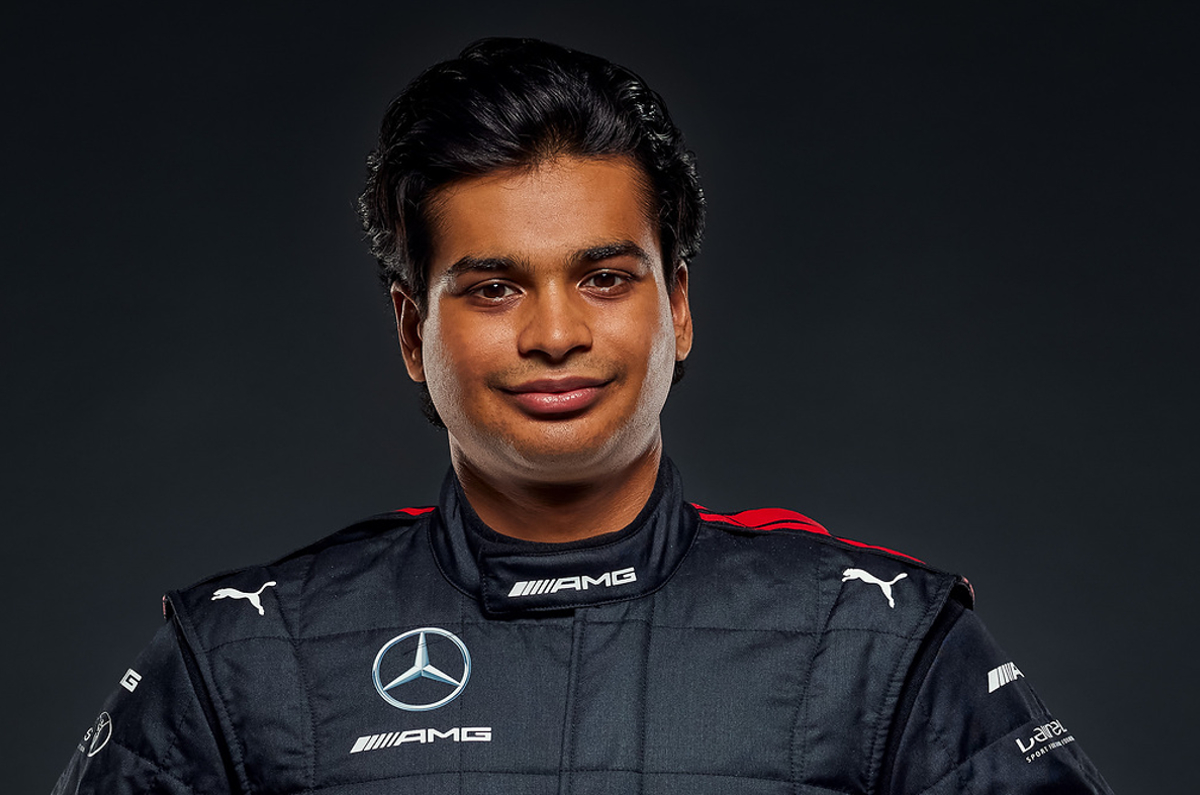 Arjun Maini will continue to be a part of the Mercedes-AMG motorsport roster this year. For his second year in the DTM, the Indian driver has joined forces with Haupt Racing Team (HRT).
Maini joins Luca Stolz at HRT
HRT won the drivers' title last year with Gotz
Maini to continue DTM racing with Mercedes-AMG
Last year, Maini made history by becoming the first Indian to compete in the DTM, joining the series as it made a monumental shift to GT3 regulations.
His previous team, GetSpeed, decided to exit DTM after just one season, but Maini will continue racing by joining HRT alongside Luca Stolz. The team had clinched the drivers' title last year with Maximilian Gotz.
Maini will once again compete behind the wheel of a Mercedes-AMG GT3 racer. In fact, Mercedes will continue to have the biggest manufacturer presence in DTM, fielding seven cars across four teams. Maini also enjoys a close relationship with HRT, since he's currently racing for the team in the 2022 Asian Le Mans Series.
"HRT won the Drivers' title in last year's DTM, which is an outstanding basis for the new season," said Maini. "I am very happy to contest my second DTM season with the team and want to back up my good performances from last year. I am sure that we will achieve some good results together, and am looking forward to the season opener in Portimao."
Maini's DTM journey
With his previous racing experience in single-seaters and endurance racing prototypes, Maini knew he was in for a steep learning curve when he made the switch to GT3 racing. While he did struggle in the initial rounds, he seemed to find his footing in the second half of the season.
He picked up his first points at the Nurburgring. The next few rounds at Assen and Hockenheimring were frustrating as he suffered a spate of retirements and tough luck. But, the moment he was waiting for came at the Norisring finale, where he scored his maiden DTM podium.
The 2022 DTM season kicks off on May 1 at Portimao in Portugal. Eight rounds will be held this season, with a total of 16 races across Europe.
Also see: