Best Muscle Cars
By 
 |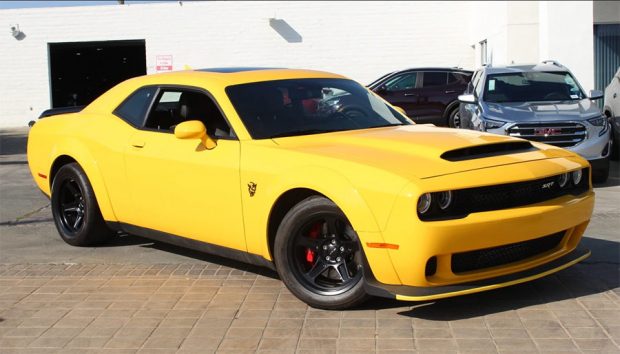 By Dave Ashton
The 2018 Dodge Challenger Demon was limited to only 3,300 units, quickly selling out in showrooms. However, Huntington Beach, a Chrysler Dodge Jeep Ram dealership, still has 16 examples in their inventory.
Back in the distant past of 2018, the 808HP muscle car sold like hotcakes, with only low mileage examples now available as near as brand-new. Apparently, the dealership has been sitting on these 16 Demons since they were first released, now allowing them to be sold until now.
Originally, the Dodge Demon retailed for $84,995. Some sources say that the dealership is asking around $200,000 for each vehicle. None of the listings say if you get the Demon Crate as extra or any other type of goodies with each car. But it does look like each of the 16 has the rear seats in place, rather than being like stripped-out dragsters.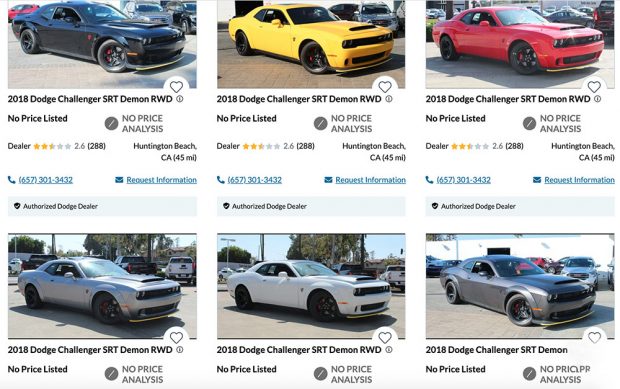 The asking price of around $200,000 for an untouched Dodge Demon may seem excessive. But a completely brand-new, untouched Demon may be the exact recipe for some potential owners. However, very low mileage examples, from 6-265 miles on the clock can easily be found online on eBay, with prices ranging from $120k-189k.
However, being the exclusive first owner of a Dodge Demon, with all the guarantees of a brand-new vehicle, may be worth the extra asking price.
Find out more about the Dodge Demons currently for sale here.
Donate To Fast Muscle Car
We spend a lot of time bringing you muscle car content. If you would like to donate something to help us keep going, that would be fantastic.
VN:F [1.9.22_1171]
VN:F [1.9.22_1171]