Best Muscle Cars
By 
 |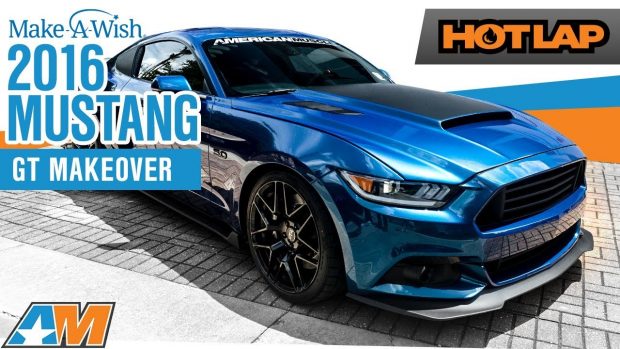 Over the years, AmericanMuscle has participated in granting wishes to kids in need of a little pick-me-up. This time around, we are proud to announce the completion of a S550 Mustang build of epic proportions, which we delivered with the help of Make-A-Wish® , to Louisiana
Our Make-A-Wish® recipient, a deserving young woman named Leslie, dropped off her Mustang to the team at AmericanMuscle for a make-over a few months ago. After assessing the vehicle's condition, the make-over was under way . With parts from manufacturers like Kooks, Raxiom, and more, the completed Mustang truly turned out to be a jaw dropper.
Check out the video here: https://www.americanmuscle.com/hotlap-june-2021.html
Donate To Fast Muscle Car
We spend a lot of time bringing you muscle car content. If you would like to donate something to help us keep going, that would be fantastic.
VN:F [1.9.22_1171]
VN:F [1.9.22_1171]