Best Muscle Cars
By 
 |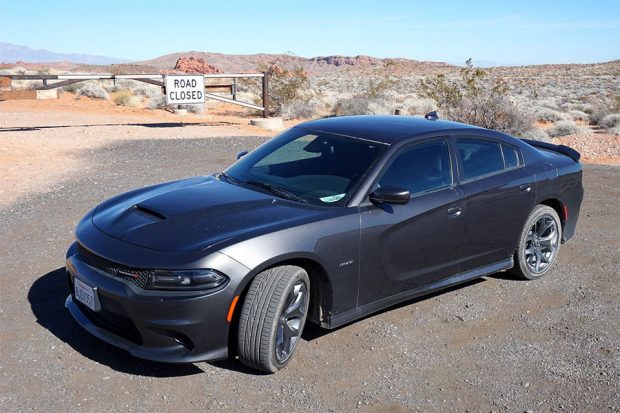 By Dave Ashton
There's nothing better than a passing comment to get the rumor mill turning. This was the case recently when Dodge CEO Tim Kuniskis stated in an interview with Muscle Cars & Trucks, 'We will have some pretty interesting stuff July 8.'
Some kind of announcement from Dodge will be scheduled for the Roadkill Nights, August 14 at the M1 Concourse in Pontiac, Michigan. Kuniskis also goes on to say, 'We're not going to show anything new there. We had something that we're trying to get done in time to share right around the event.'
If the last statement is anything to go by, a fully electric Dodge Charger or Challenger announcement is unlikely. Plus, with SEMA coming up this November, that event seems a more obvious platform for any major announcements. So, what could this news from Dodge possibly be about?
The slow rollout of EV concepts for all the major V8 manufacturers is starting to unfold. Ford has the Mach-E SUV, Chevrolet may spit out a Camaro EV SUV of some kind in the future, which leaves Dodge to announce some sort of interim EV vehicle before it steps onto the hallowed grounds of fully electrifying the Challenger and Charger.
SUVs are very fashionable and the average owner is generally more concerned with trunk size and if the rear seats are baby sick proof. Not so much the legacy, power, and rumble of a good old V8. Thus, an electric SUV with some sort of previous Dodge model name attached should get people warming to Dodge producing electric vehicles……..maybe.
At this stage of the party, the V8 knows last orders are coming up and is ready to get in as many drinks as possible before we are told to go home. In reality, drink-up time for the V8 will probably last until the end of the decade. So there is still plenty of time to buy a brand-new muscle car. As one of the last vestiges of the true muscle car template, we hope Dodge announces the most mind-blowing V8 car they have ever made. Something like a 9L supercharged V8 monster with close to 1,000HP would be nice.
Donate To Fast Muscle Car
We spend a lot of time bringing you muscle car content. If you would like to donate something to help us keep going, that would be fantastic.
VN:F [1.9.22_1171]
VN:F [1.9.22_1171]